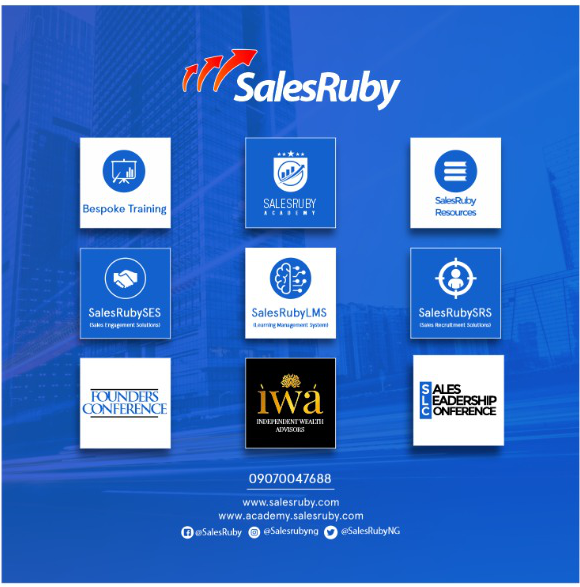 ABOUT SALESRUBY ACADEMY
SalesRuby Academy is a classical practical session for those aspiring to get into sales, an increase in the sales profession or understand selling better. SalesRuby has equipped over 3,500 salespeople of varying categories and is poised to raise smart, progressive and result driven sales enthusiasts
DO YOU KNOW
SalesRuby has equipped over 3,500 sales people of varying categories and is poised to raise smart, progressive and result driven sales enthusiasts.
We have train sales talents in multiple industries and deploy cutting edge technology to help clients in ramping up sales.
Join Our Newsletter
Receive updates about our academy
Have a Question?
Ask us that question about our academy
Do you have questions about how SALESRUBY ACADEMY  can help your company? Send us an email and we'll get in touch shortly.