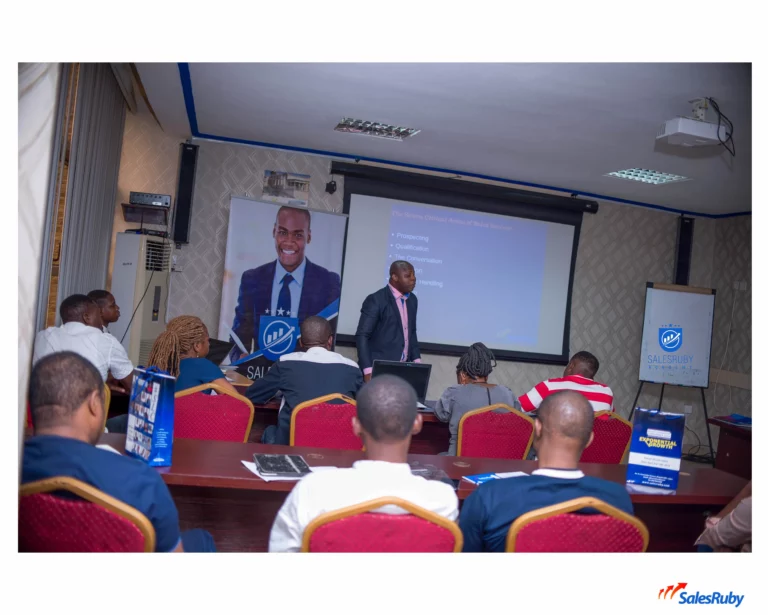 Why choose SalesRuby for the training of your sales teams and companies
SalesRuby training program is tailored to meet the specific needs of your sales team and company, and covers a wide range of topics to help your team close more deals and increase revenue. From mastering the art of negotiation to understanding the psychology of buying, our training will equip your team with the skills and knowledge they need to succeed.
Our experienced trainers have a proven track record of success in the sales industry, and will work closely with your team to identify areas for improvement and develop customized strategies to overcome challenges. In addition to in-person training, our program also includes online resources and ongoing support to ensure that your team continues to improve and grow.